Blog Home
Finding Your Perfect Floor Plan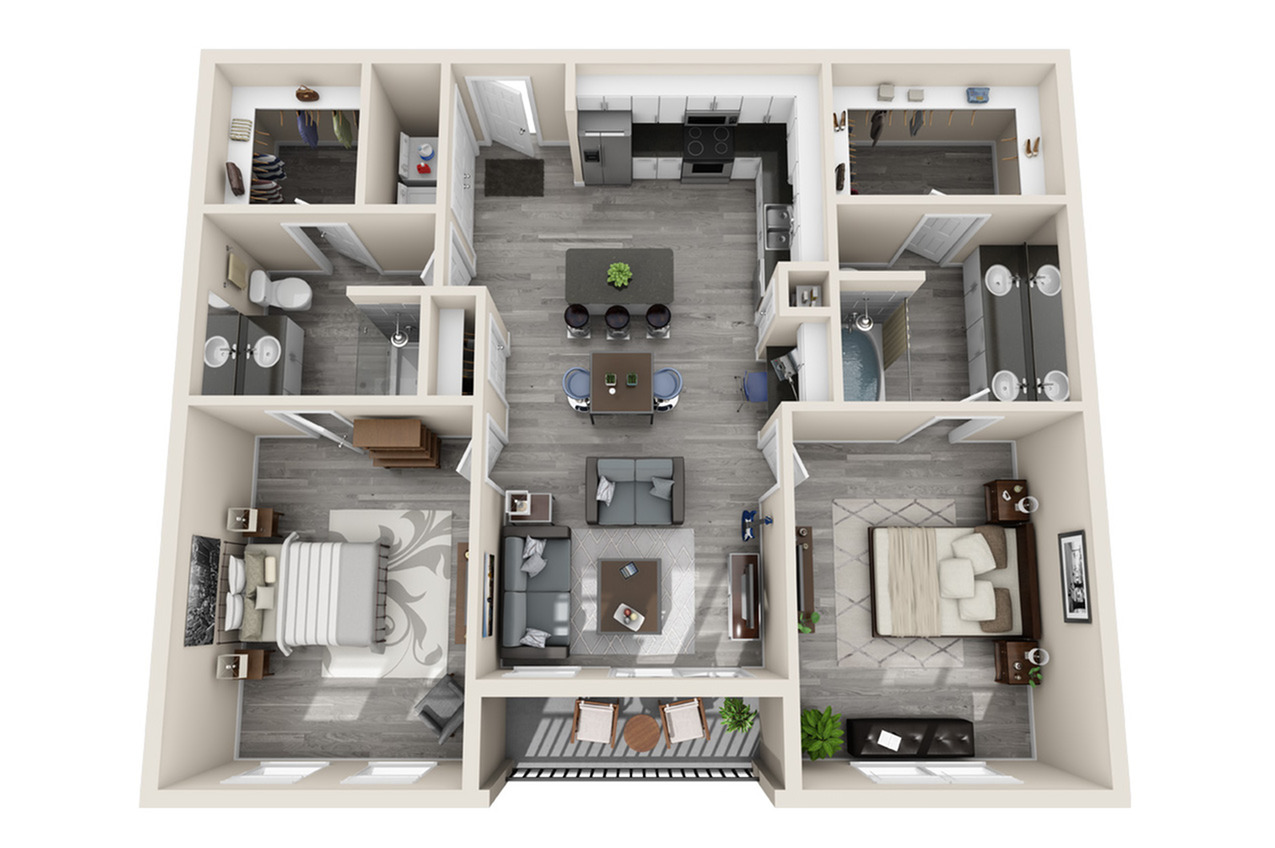 Finding the right floor plan can be a chore, but it doesn't have to be. In this Mansions McKinney Blog post we are providing a few pointers and insights that will make choosing your perfect floor plan less of a headache. Keep reading for some great tips.
Tip #1 Know your budget
When choosing the floor plan for your apartment it is important to keep your budget in mind. Maybe you have your heart set on the apartment with the huge walk-in closet, but it's a little out of your price range. Only consider apartments within your price range to avoid stress and financial issues down the road.
Tip #2 Consider the Pros and Cons
When looking at different floor plans think of the pros and cons of that particular floor plan. Do the pros outweigh the cons? Are you willing to compromise? Every floor plan is going to have some sort of drawback, but you want to find one that has more benefits.
Tip #3 Fitting your Furniture
You will want to choose a floor plan that works well with your furniture. Try imagining where you would put your belongings and how they would mess with the setup of your apartment. If getting new furniture is a requirement consider the additional cost and if it is absolutely necessary.
Tip #4 Design Style
You will want to go with a floor plan that suits your personal design style. Think of creative ways to work with your floor plan to create a comfortable, personalized atmosphere that makes you feel at home.
Tip #5 Meeting your Needs
Does the floor plan meet your needs? You want an apartment that suits your lifestyle and provides the amenities that are most essential to you.
Find your perfect floor plan here at The Mansions Mckinney. Our variety of floor plans offer great perks such as large, spacious closets and pantries, an open layout, plenty of kitchen counter & cabinet space, roomy bathrooms, and generous amount of living and dining space. Follow this link to view our floor plans and choose the one that best meets your needs. Thanks for reading our post! Feel free to share any of your own tips for selecting the perfect floor plan with us in the comments.